The Hack Jack's Back! Watch out USA lovers!
Just as Donald T announces without an escalator, his intentions, the Dem's Leftenant AssGen Garland continues his unjust destruction of real America.
He will forever be known for his slimy labeling parents, who questioned what THEIR kids were being taught, as domestic terrorists while domestic terrorists from 574 fiery peaceful protests (billion$ in property damage, thousands of jobs and careers, 50 DEAD humans NOT prebirth inside moms) roam the land free.
Democrat Special Persecutor Jack Smith has proven how much he hates everyday Americans who drink 2010 tea at parties..but his main hate is conservatives and an president that arguably lost the White House because the FBI & Justice hid Hunter's Joexpose for 2 years and knew the truth in Oct 2020 it was NOT more of Hillary the Horror's Russia compramat.
Mr Smith's Sept 2010 email floated the idea of how to kill off via tax torture the rebellious deplorables; he joined up with chief tax collector and microscope specialist Louis Lerner, and went after the populist revolt by ordinary Americans called the Tea Party in 2010.
If anything or anyone threatens the DCesspool and their job security, they have to be rooted out and destroyed.  Both by the Dems and the RINOS, the statists and administrative state that relies on the gynormous alt government breast, what I fittingly call the Obamanation.  The permanent leeches that suck the lifeblood out of our great country.
Peeps, in 2015 onward, Trump was spied upon. Last 2015 WHILE he and his administration did miracles, yes miracles with 300 plus successes (list is easy to find), the Dem owned ObamaNation swamp dwellers  started with Hillary's madeup concoction of 'Russia, Russia', the Steel Dossier bought and paid by her law firm Perkins, Coie
2010 Anti Tea Party tossing the energized Americans seeking reform OFF the Boston Harbor ship of the people
2015  Trump spied on relentlessly.  Hillary CREATED a dossier of lies with NO retribution or accountancy for her actions.  The list is very long.
2019 $35 million Mueller Persecution of all things Trump
2022   Invaded, for the first time, a president's personal residence on the  pretext of "purloined documents"
2023  Parent hater Dem robot donkey general Garland brings back the biased hack Jack Smith to further torture the Trump and friends family.
There is no way you can expect justice; he's  NOT an independent counsel but another Special Persecutor from the Obamanation owned executive branch.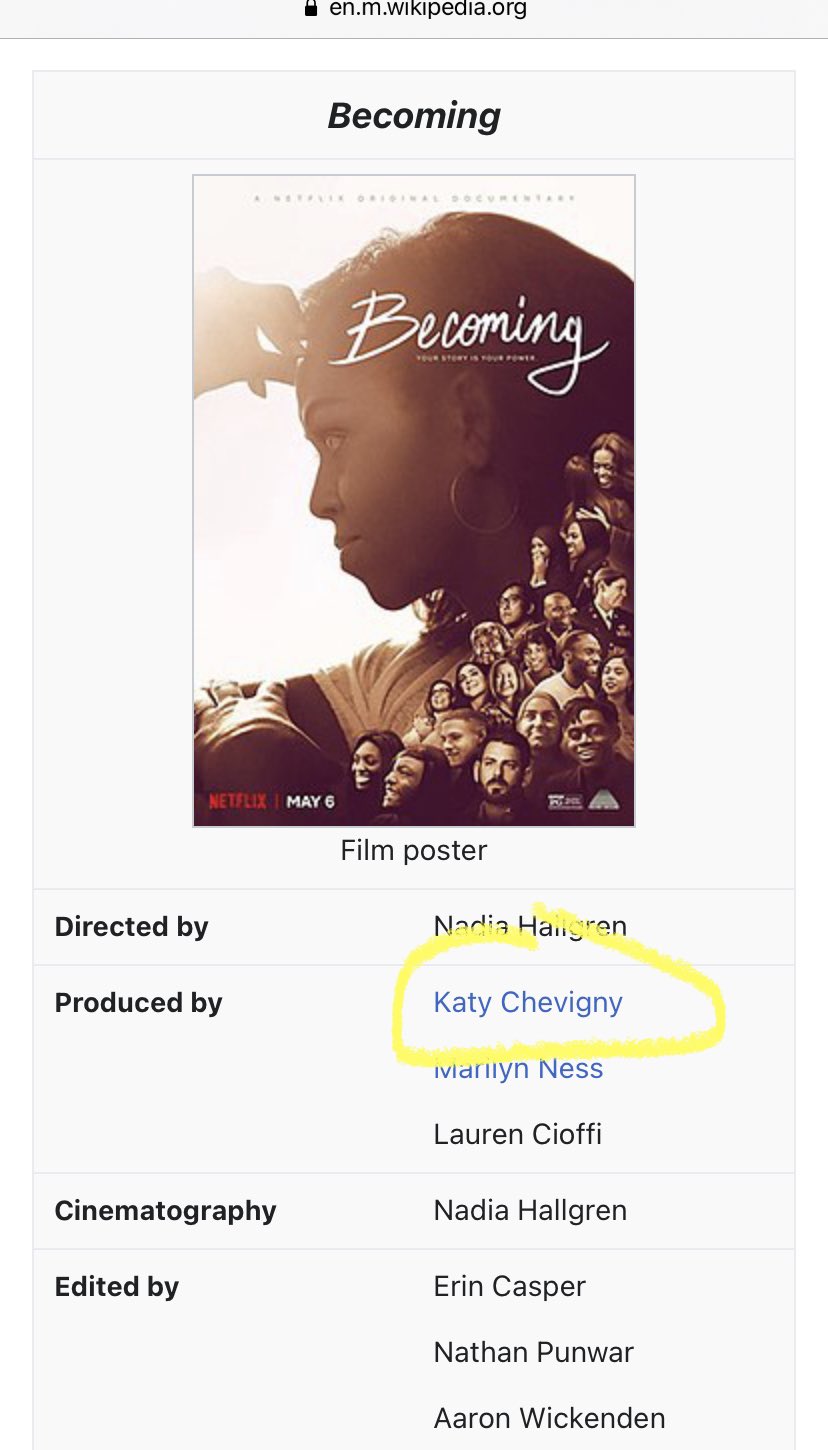 Did you know that Mrs Jack "Katy Chevigny" Smith donated lots of dollars to anti Semitic parasitic hate lady Tlaib? Oh, and that she produced Muchella Obama's documentary. This ISN'T conflict of interest?
Of course not…or that Jack Sprat the Hack was overturned 9-0 by the Supremes for his massive overreach, ie persecution not prosecution of legal innocents.  Twice.
Meanwhile Hunter roams free as well, loaded with Ukraine, Iran, Chinese and Russia donations.
Funny how the losers list grows and grows: they, like their comrades in the Democrat Slave party leadership, just hate on Trump because in their little arrogant legends in their OWN minds' bathroom mirrors,  success for America and its free families, is failure they can't stomach.  They believe they, though classic losers and retreads, not Trump is needed while JoBama destroys American families day in and day out.
Speaking of losers…
Chris Christy called Trump the "Party of Me"; big fat loser.  He bragged about being the first candidate to leave candidacy and support Trump.   He played Hillary and Joe Biden in debate prep.
Sadly, Mike Pence.  Whiteboard Karl the Moon Rover. Mit Romney who wouldn't even cheer on Mike Lee, his fellow Utah and Mormon Senator during 2022 Election. Jeb. Obama. Hillary. All the failures at the ObamaNation HQ.
All trying so hard to pass Charley Crist's record as a Democrat, Republican and Independant.  Ultimate multi-party three time loser.
Speakerless Nancy interfered in protecting the Capitol with 10,000 preauthorized Nat'l Guard troops for her photo shoot on Jan 6th and mayhem resulted, fueled by FBI well trained infiltrators, informants and rabble rousers…she has blood on her 80 year old hands.   Time to go home to Paul and figure out who opened the door on the San Francisco SpeakerEasy Pelosi home.
BTW, J6 fans: The only two people that died FROM Jan 6th activities was a Trump supporting Air Force Vet Ashli Babbit, shot point black and murdered by a trigger happy BLM apologist Capitol Cop.
The 2nd death happened just months ago, after receiving Gitmo style torture by Leftenant Garland's Goon squad for over a year.  Of course, the informed know that hundreds of people remain in solitary confinement illegally by the Democrat suppression apparatus.
Slow torture like slow smoked turkey for Thanksgiving finally pushed Matt over the edge as they escalated his pain better than the Stasis or Dr Mengele from Hitler's Medical Twin Corp.
His name is Matt Perna, 37 year old lover of country, Pennsylvania and a good man; he died of a broken spirit and heart via suicide.  He just couldn't take the Dept of InJustice any longer.  For sure, Garland doesn't give a damn.
Two humans who should still be alive.  Mr. Smith is NOT new to Washington; recently going after War Criminals at the Hague.
Now, the most corrupt Dem owned AG in US history, Garland has crossed the proverbial line: creating MORE war crimes against the most successful president in the real (NOT the ObamaNation of anti american hacks) USA, Trump.
Just wondering, what is YOUR guess?  Who will be impeached first? Obama's puppet, JoBama Biden? or his Leftenant Garland? Because we know Hunter passed through foreign dollars to PoPs; but Smith, like Hillary, is supposed to be unbiased, seeker of truth, applying the law evenly as a Prosecutor (which implies his victims should have counsel and their day in court) instead of Garland's lapdog Special PERsecutor from Hell or lower.
If you want to see just what successes we are talking about, go to the White House site and/or get Jared Kushner's book on the history of 45 and the Trump's first administration.
We are NOT a democracy that is under threat; we are a federated Republic that needs justice to occur for the swamp party of slavery, overrun by bureauRats of propaganda, using Justice as their own muscle, trying to kill more than just the energy (EO 13990); economics; and millions of prebirth babies.
They want to kill off Donald J Trump before he can succeed yet again, to work for free from the People's House.  NOT the House of KKK Robert Byrd, LBJ, FDR or other left and communist apparatchiks.  Not ObamaNation's HQ on Belmont Ave DC in the Kalorama district, 2 miles north of the White House.
Mrs. Smith loves anti-Semitic Tlaib, sewing and baking bread.  Mr. Smith has come back to Washington as if he never left.  
In His Service,
Len
The Democrat left leading ideologues have souls of stone and hearts deadened to what is just.   Here is the obituary of an ordinary, innocent American citizen tortured by traitorous acts of cess dwellers in the DCswamp.  One wonders if they will read it.
Obituary of Matthew Perna follows.
Matthew Lawrence Perna died on Feb. 25, 2022, of a broken heart. His community (which he loved), his country, and the justice system killed his spirit and his zest for life. Matt was an amazing man! In his 37 years, he experienced more than most people do their entire lives. He graduated from Sharpsville High School in 2002, then went on to graduate from Penn State University.
Matt loved to travel and lived in Thailand and South Korea during his life, teaching English to school children. He traveled extensively throughout Europe, Asia, South America, India, and the United States of America making lasting friendships everywhere he went. He went on a mission trip to Haiti, and also took many trips with his parents and brother Steve. Matt enjoyed conversing with all walks of life, especially the elderly. It was not unusual for him to strike up conversations with complete strangers, always eager to learn from others.
Matt enjoyed running long distance races and held medals from several states. He enjoyed reading every day and owned an extensive library of books. He loved music of all types and played piano and saxophone. He was an adventurer who loved trying different cuisines from all over the world and experiencing as many different cultures as he could.
Matt loved animals, especially dogs. But when a sickly kitten made her way onto Matt's porch, he nurtured and cared for her and named her Hinoki. He loved her dearly and she was his roommate.
He attended the rally on Jan. 6, 2021, to peacefully stand up for his beliefs. After learning that the FBI was looking for him, he immediately turned himself in. He entered the Capitol through a previously opened door (he did not break in as was reported). He didn't break, touch, or steal anything. He did not harm anyone, as he stayed within the velvet ropes taking pictures. For this act he has been persecuted by many members of his community, friends, relatives, and people who had never met him.
Many people were quietly supportive, and Matt was truly grateful for them. The constant delays in hearings, and postponements dragged out for over a year. Because of this, Matt's heart broke and his spirit died. Matt did not have a hateful bone in his body. He embraced people of all races, income brackets, and beliefs, never once berating anyone for having different views.
Matt is survived by his loving Father, Lawrence (Sharpsville), his brother Steven (Nederland, CO), his Grandmother Rosie Garzoni (Hermitage), and several aunts, Uncles and cousins who will never stop missing him. He was preceded in death by his amazing Mother Roni, his Grandparents Henry and Millie Perna, as well as his Grandfather Frank J. Garzoni. Matt had a very special relationship with Frank J who he greatly admired and missed very much.
Matt attended Central Community Church in Transfer, PA. He was a Christian who read his Bible daily.
Matt's family stood by him during this devastating ordeal and are extremely proud of his passion for life and his pursuit of many dreams. His actions last year are not looked down upon, instead his family is grateful and humbled by his courage. They say God never gives anyone more than they can handle. That statement is not Biblical, nor is it true. Rest Easy Matt, you are finally FREE!
Visitation: 4 to 7 p.m. Tuesday (3-1-22) and 10 a.m. until the time of service Wednesday (3-2-22) in JOHN FLYNN FUNERAL HOME AND CREMATORY, INC., 2630 E. State St., Hermitage.
Funeral service: 11 a.m. Wednesday (3-2-22) in the funeral home chapel, with pastors Nathan Pearson, Dan Dennis and Donald Campbell.
Friends may sign guest book at http://www.flynnfuneralhome.com.
Published on February 27, 2022
Thank you, Matt, for being a good American citizen.  Living in the real America, not the alt universe of the ObamaNation whose president NEVER left Washington.  Now Mr. Smith is back for more evil.
Jared Kushner's  "Breaking History"
https://trumpwhitehouse.archives.gov › trump-administration-accomplishments